NetTradeX iOS Trading Platform
Features of NetTradeX Trading App for iOS
Quick opening of Real and Demo accounts
Simple opening and closing of trading positions
Placing and/or removing orders
Trailing Stop on server side
Orders' and trading history
Live quotations
Real-time balance tracking
Charts display
Customizable interface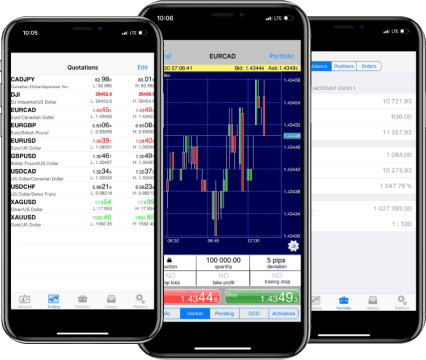 For the devices, based on the operating system iOS, such as iPhone and iPad, we offer our latest development - an intuitive, reliable and functional trading-analytical platform NetTradeX iOS.Main features of this terminal may be found in NetTradeX iOS user guide.
Download Trading App NetTradeX for iOS
2. Select NTX platform
3. Download & Install
4. Start Trading
Supported languages
English
Czech
French
Hindi
Japanese
Farsi
Russian
Chinese (CN)
Spanish
Chinese (TW)
Turkish
System Requirements
The trading platform is compatible with iPhone
iPod touch and iPad. Requires iOS 5.1.1 or later
Uninstall program info
Set the icons in the movement mode by pressing and holding one of them and then press delete (the cross) in the corner of the program icon
In addition, using iOS 5.0 and later versions, You can delete programs from Your iPhone menu
Go to Settings -> General -> Usage, then select the program from the list and press Delete App.