Any type of initiative needs some plan and strategy to be implemented. The same is with online trading. Once determined to start trading any trader needs to build a certain strategy in order to make profit rather than loss.
What Are Forex Trading Strategies?
Forex trading strategy includes a set of plans, steps and actions for realizing trading activities. It is used by clients to decide what positions to open, when to open or close positions and what orders to set. Surely this is done through technical analysis tools as well that contribute to conducting more accurate trading.
Forex trading strategy are comprised of various points, including trading order types, rules for money management and trade exits that help to better manage the investments and trade rationally with lower risks.
Moreover, as mentioned above, in addition to trading strategies, it is very useful to conduct technical analysis or fundamental analysis, or both of them simultaneously. Thus, besides using technical indicators fundamental, macroeconomic and news-based events may be useful as well. All these are available for free and are provided by the broker, or they may developed by the trader. As a result, investors reveal whether the trading idea is potentially profitable or not. Surely, this is not a hundred per cent truth, but all these steps definitely may lead to better results in trading.
How to Apply Forex Trading Strategies
Trading strategies can be executed either by computer (automated) or by traders (manually).
Manual trading strategy requires great expertise and deep skills. It usually tempts traders into deviating from the strategy and this in most cases results in the reduction of its performance.
By the automated trading strategy trading formulas are wrapped into automated order and execution systems. Due to the advanced computer modeling techniques traders can automate some part or their entire investment portfolio, as well as use the strategies by a little modification for both aggressive and conservative trading styles. The very important feature of automated strategies is that it eliminates any kind of emotions.
What Trading Strategies are Mostly Used?
Among the most popular and widely used Forex trading strategies are hedging, speculating, day trading, position trading, swing trading, scalping, and many others. Choosing the right one depends on trader's trading goals, his trading potential and risk tolerance.
Thus, Forex trading strategies are of utmost importance in achieving a profitable return while opening both long and short positions. It is always better to have a trading plan and strategy rather enter the market without any understanding and trading by chance, which may be very risky.
IFC Markets is a leading innovative financial company, offering private and corporate investors wide set of trading and analytical tools. The company provides its clients with Forex and CFD trading through its own-generated trading platform NetTradeX, which is available on PC, iOS, Android and Windows Mobile. The company also offers MetaTrader 4 platform available on PC, Mac OS, iOS and Android. You may compare the advantages of both platforms.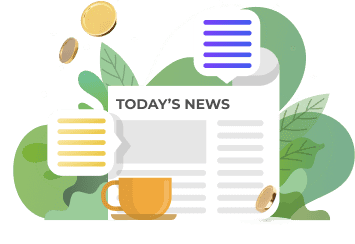 Was this article helpful?
Learn Trading with IFC Markets