Retrospective of Technical Analysis AUDCHF From 2022-02-14
Preparing for the publication of data on the labor market of Australia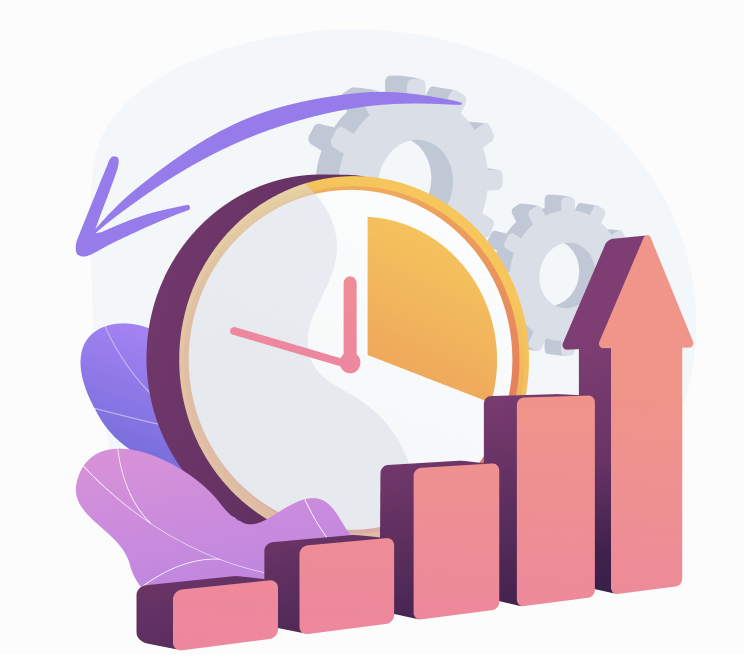 | | |
| --- | --- |
| Buy stop | 0.669 |
| Take profit | 0.6969 |
| Return on Investment | +4.2% |
| Overview date | 2022-02-14 |
| Date of the closing position | from 2022-04-11 to 2022-06-16 |
The chart shows the real change of quotations after the publication of technical analysis on 2022-02-14. The pending order from this analysis was executed and the position was opened. Next, we shall move the stop to the next fractal low following the Bollinger Bands and Parabolic SAR signals at the 4-hour charts. Thus, we are changing the potential profit/loss to the breakeven point. The position shall be closed when the price meets the Bollinger bands, the Parabolic SAR, the trend line and the fractal indicator.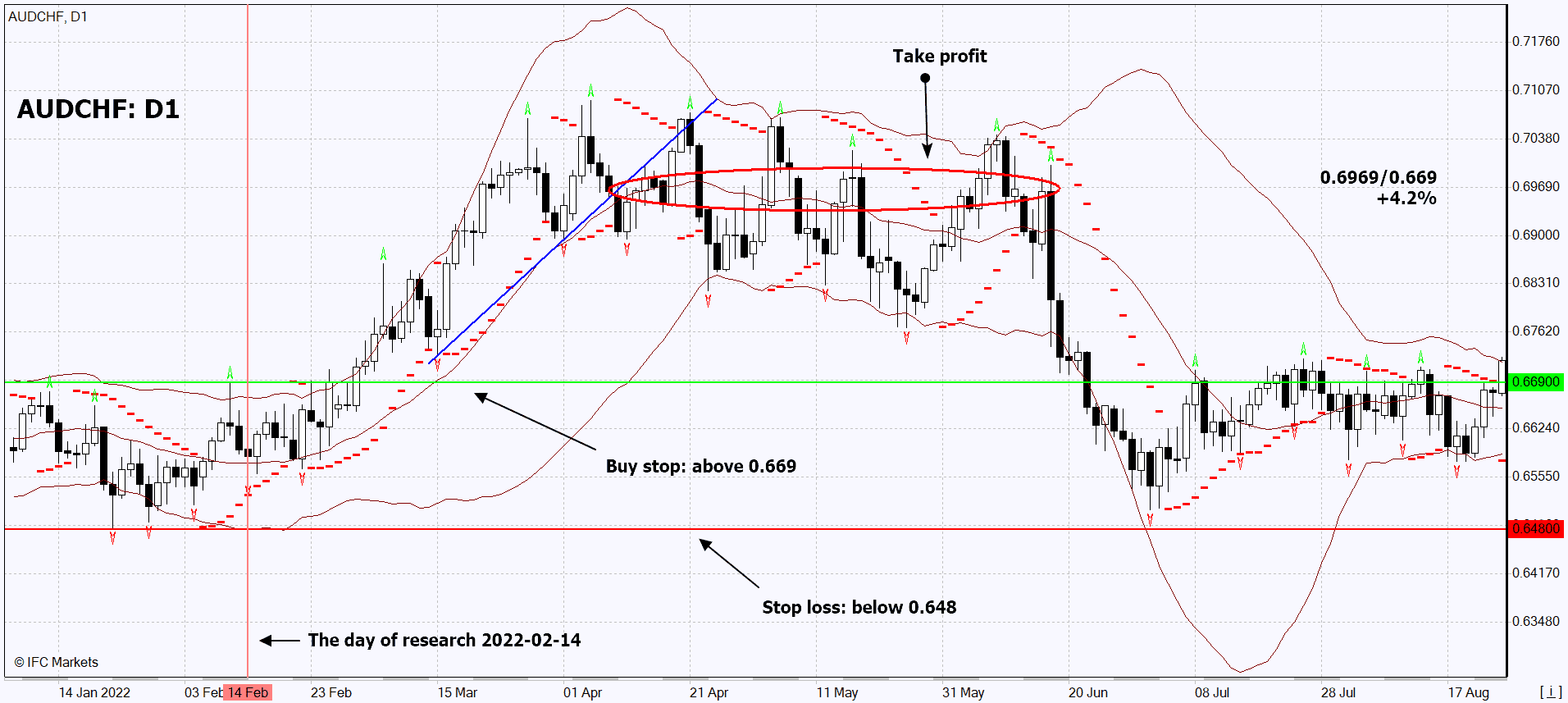 New Exclusive Analytical Tool
Any date range - from 1 day to 1 year
Any Trading Group - Forex, Stocks, Indices, etc.
Latest technical analysis