Risk Management For Trading
What is Risk Management in Trading
Analyzing trends and Forex patterns in the market is certainly useful for improving your returns or profits, as well as getting more information about how the market functions. Using various digital and online tools can provide you with better information and signals than just browsing the general news and free signals available there.
To control the risks associated with the Forex market, a trader can use a simple tool called a forex calculator. There are over a dozen different types of forex calculators that have been created to ensure that everyone can become a top level trader, regardless of their mathematical ability. To make things even easier, these calculators are available online for free. We can find them on many brokerage websites, including the Autochartist Risk Calculator.
We hope that using the Authochartist risk calculator at IFC Markets will help you maximize profits and mitigate risk up front without manually calculating all aspects of your trading positions. In addition to the Autochartist signals and risk management tool, other trading features can be explored in IFC Markets.
Risk management helps reduce losses. It can also help protect traders' accounts from losing all their money. With these advantages that Autochartist has, traders are less risk-averse when trading, but by no means guarantee a 100% return.
With Autochartist's pattern recognition capabilities, you're significantly outperforming others. For example, Autochartist can analyze various candlestick chart patterns using the Ichimoku Cloud, Bollinger Bands and Fibonacci levels, as well as many other Forex technical indicators.
Autochartist can save you a lot of time that you would otherwise spend manually scanning the markets. Technical analysis and chart pattern recognition are time-consuming tasks for a trader, and by using Autochartist to complete them, you can spend more time developing your trading strategies or learning new methods that you think might be useful to you.
Autochartist is flexible as it can display thousands of potential trades per month across a variety of financial markets, including forex and indices. This can be done either in a CFD trading account on the MT4 trading platform.
Autochartist can also alert you to opportunities you might not normally consider. For example, he can determine that a currency pair - for example, USD/JPY - has become very volatile after a statement from the Fed or BOJ.
By providing you with alerts, Autochartist can reduce the likelihood that you will miss out on profit opportunities.
Risk Management in Forex Trading
Risk is the single biggest hurdle faced by traders, no matter your market of choice. Unsurprisingly, managing this risk is a vital part of any successful trader's operation. Autochartist's risk calculator helps you understand and manage your trade liability by generating risk-adjusted position sizes for your trades.
Let's take a closer look at some of the most significant pain points traders face when managing their risk.
Firstly, the value of a pip is different for every instrument you trade. So, for example, a 10 pip stop loss on one instrument is different from a 10 pip stop loss on another. This inconsistency makes it difficult to calculate and manage their exposure across their open positions.
Secondly, time intervals have a significant impact on your level of exposure. When trading over longer time intervals, you are typically required to set stop losses further away from their opening price, resulting in greater trade risk.
Risk Management Tools
The autochartist risk calculator features a dynamic volume calculator, automatically recommending the volume you should enter for that specific trade depending on your chosen parameters.
How to Use Autochartist Risk Calculator
Let's take a closer look at how to use the Autochartist risk calculator.
To get started, drag the risk calculator onto your chosen chart. You will notice two components of this indicator that appear on the chart: the risk control panel and the orange stop loss level.
The first step is to set your stop loss level. You can adjust this by moving the orange line up and down or typing your stop loss value into the box on the control panel. If you choose a position above the current selling price, the indicator will assume you are taking a short position. On the other hand, if you select a level below the current selling price, the indicator will conclude you are looking to take a long position. If you don't know what are pips, how are they calculated and more, you can learn it from this article "What is Pip in Forex".
Once you have established your stop loss level, you will need to decide how much of your capital you are willing to risk on this trade. This can either be entered as a dollar amount or as a percentage of your equity.
Suppose you choose to enter your value as a percentage. In that case, your dollar exposure will automatically change as you make winning or losing trades, ensuring you stay in line with your available balance.
By now, you will notice that as you make changes to the components in your indicator, the volume value in green will change. This is the position size that the calculator suggests you enter into your trade ticket.
When trading with pending orders such as stops or limits, you will need to set a custom entry price by checking the relevant box. Doing so will generate the green line, which you can move up and down to set your entry-level. Next, do the same with the orange line to specify your desired stop level. Once again, every change will reflect in the green volume value.
What is Autochartist Risk Calculator
Autochartist is an automated market scanning program designed to save you time by analyzing the markets on your behalf. It can alert you to opportunities using technical indicators such as the Fibonacci retracement as part of its market scanning capabilities.
However, Autochartist cannot execute trades for you. While this may reveal a potential trade, you are left to open and close your positions, possibly in accordance with what Autochartist suggested or told you.
Similarly, while programs such as Autochartist may scan the markets on behalf of their operator, they are not reliable and you should conduct your own technical and fundamental analysis with Autochartist to confirm any opportunities the program identifies.
The Autochartist risk calculator gives you the confidence to trade across different assets and time intervals, knowing that you won't lose more money than expected. But do keep in mind that the Autochartist Risk Calculator cannot predict losses due to slippage that may occur during extremely volatile market conditions.
Risk Calculator for Traders Video Tutorial
FAQs
How does Forex Work?
Forex (Foreign Exchange) is a huge network of currency traders, who sell and buy currencies at determined prices, and this kind of transfer requires converting the currency of one country to another. Forex trading is performed electronically over-the-counter (OTC), which means the FX market is decentralized and all trades are conducted via computer networks.
What is Forex Market?
The Forex market is the largest and most traded market in the world. Its average daily turnover amounted to $6,6 trillion in 2019 ($1.9 trillion in 2004). Forex is based on free currency conversion, which means there is no government interference in exchange operations.
What is Forex Trading?
Forex trading is the process of buying and selling currencies at agreed prices. Most currency conversion operations are carried out for profit.
What is The Best Forex Trading Platform?
IFC Markets offers 3 trading platforms: MetaTrader4, MetaTrader5, NetTradeX. MT 4 Forex trading platform is one of the most downloaded platforms which is available on PC, iOS, Mac OS and Android. It has different indicators necessary for making accurate technical analysis. NetTradeX is another trading platform offered by IFC Markets and designed for CFD and Forex trading. NTTX is known for its user-friendly interface, reliability, valuable tools for technical analysis, distinguished functionality and the opportunity to create Personal Composite Instruments (PCI) which is available specifically on NetTradeX.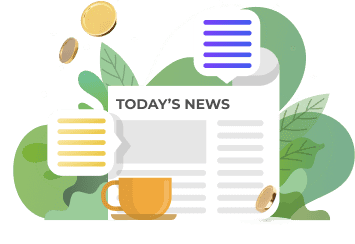 Was this article helpful?
Learn Trading with IFC Markets