Structure
PCI Components and their volume
Swipe table
Parameters
PCI main trading conditions
Swipe table
The volume to calculate Swap and 1 pip value
500
Margin in USD for the volume and leverage of 1:100
82.84 USD
Application field
How can PCI be applied in trading?
The personal composite trading instrument &XAGMXN is used for multi-year dynamics analysis of silver against the Mexican peso, as well as for comparative analysis with silver prices quoted in USD and AUD. For example, by building a percentage chart for two instruments &XAGMXN, &XAGAUD и XAGUSD ( Fig.1) on the trading platform NetTradeX, it is evident that in the 1-year period since March 2014 the silver prices quoted in MXN and AUD moved synchronously while silver declined against the USD substantially more.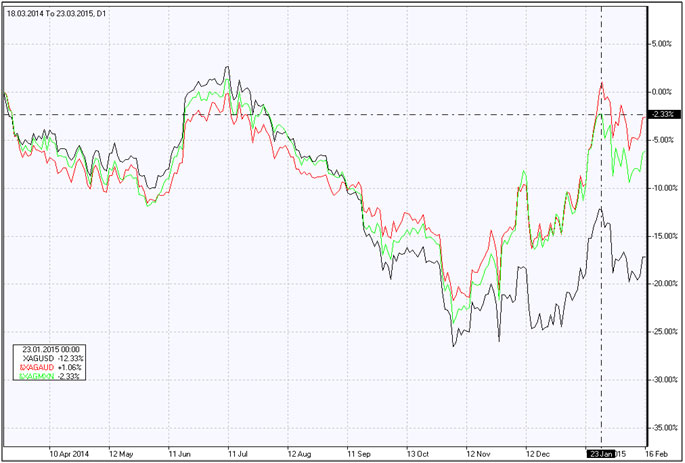 Fig. 1
Traders who specialize in precious metals trading, that is done also with financing in regional American currencies, will be comfortable trading this PCI.